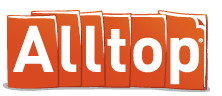 Please take a moment to check out www.Alltop.com. Alltop markets itself as an online magazine rack for popular topics. Stories are updated hourly and you can search for topics you like. It also allows easy sharing of stories you want to your friends and family.
See us in the Crime Section: http://crime.alltop.com
Or see our hand picked topic page here:
http://my.alltop.com/coptalk
We have also employed their widget on the site in the right column for breaking National and Local Crime and Law Enforcement topics.