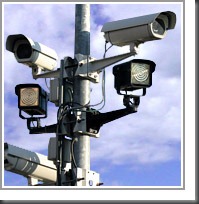 —–Original Message—–
From: Sue
Sent: Friday, July 30, 2010 8:58 AM
To: info@coptalk.info
Subject: Photo-ticket enforcement
In the process of moving from VA to MD I needed to drive through DC. While doing so, I've racked up several tickets from a photo-enforcement speeding camera (two tickets, both at the same camera set-up). Both tickets are on my VA plates and I've seen the photos of the infraction online. The way I know about these tickets is that I've received a failure notice and the fine has now doubled. I don't know if it got lost in the mail or my mail-forwarding is slow. Anyway, I got on the DC site to investigate the ticket and learn I had the second one (no notification was sent to me). The delinquent notice, curiously, was directly addressed to me at my new address in MD). So the second ticket is now in danger of becoming delinquent, too. This is unfair.
Anyway, two days ago I gave up my VA license and car registration and now have MD plates and license. Will these tickets follow me to MD? DC will report them to VA, but will they report them to MD?
---
First off, I'd get all the documentation of your move together (locations, dates, etc) and contact the court. If you can prove that you were in the middle of a move and that you and the notices must have crossed paths while traveling, they might be sympathetic enough to waive the penalties. Being that you never received the original notice and yet the delinquent notice went to your new address shows that you notified the Post Office of your move and requested that they forward your mail. If you get a copy of the request of address change (or made a copy for yourself) that could help to show that you made an effort to get mail to your new address.  
In this economy, courts may not be as inclined to waive fees as much as they might have in the past but fair is fair. If you can prove that you were moving and never got the notices, I'd hope that they at least waive the penalties. It's not like you just blew off the tickets.
As for one State notifying another of tickets, your VA license will show as surrendered to VA and when you apply for a license to MD, they will more than likely look up your license history there. Any violations you are convicted of will show up as violations against your VA license but will not show as violations against your new MD license. If you do nothing you will automatically be found guilty and a small warrant could be issued for your arrest from VA. Not that they'd extradite you for a small traffic violation but it could be on your record forever.
Best thing to do is to call the court, ask for a supervisor, explain your situation, and hope for a sympathetic ear. Some courts allow a judge to decide a trial by sending in a letter explaining your side of the story if you are unable to appear, such as being out of state. Call the courts and see what you can do. Let us know what happens.      
Some additional notes:
This could be different in your specific city, county or state. Some states like Arizona have banned Photo Enforcement or have very specific guidelines that pertain to how tickets need to be issued.
It is best to really look into your specific local laws to make sure our suggestions pertain to your specific area.