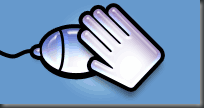 http://www.getnetwise.org
About GetNetWise
What is GetNetWise?

GetNetWise is a public service brought to you by Internet industry corporations and public interest organizations to help ensure that Internet users have safe, constructive, and educational or entertaining online experiences. The GetNetWise coalition wants Internet users to be just "one click away" from the resources they need to make informed decisions about their and their family's use of the Internet. More information is available. GetNetWise is a project of the Internet Education Foundation.
Who is involved?
GetNetWise is more than a Web site. It's a Web-wide partnership. It includes, through our corporate partners, many of the Net's most well-known, trusted, and popular portals and content providers, all of whom are committed to providing Internet users with valuable information and tools. Many organizations and individuals with expertise in online child safety, privacy, security and spam issues provided valuable assistance developing GetNetWise.
The Internet Education Foundation would like to thank the many people who worked to bring GetNetWise to the public.
---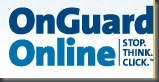 http://www.onguardonline.gov
OnGuardOnline.gov provides practical tips from the federal government and the technology industry to help you be on guard against internet fraud, secure your computer, and protect your personal information.
The Federal Trade Commission (FTC) maintains OnGuardOnline.gov with significant contributions from partners on this page. The Flash tutorials were created by the Internet Education Foundation (IEF).