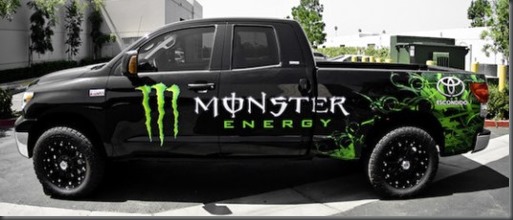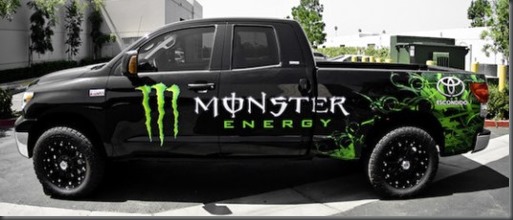 Crooks are always trying to find new ways to find unsuspecting victims and offering free money
is usually a successful way for them to lure victims in. The latest scam involves an offer to pay
people to "wrap" their car in advertising for a particular company. The latest one showing up in
e-mail boxes (shown below) is luring a lot of victims.
People are well aware and leery of the Nigerian scams where someone says they inherited
millions of dollars and need someone in the U.S. to cash the checks (although some people still
fall for it), so crooks have come up with a more believable and tempting way to find victims.
This is actually a believable offer that a lot of people are falling for. They offer $300-$600 a
week to have your car "wrapped" in advertisement just like the buses and cars you see wrapped
in advertising on the roads nowadays. All they ask for is your name, address and phone number.
People see they don't have to provide any bank info so they feel less threatened by the offer.
The Scam:
The email seems harmless enough, in which the user is told they will receive $300-$600
per week to simply drive around with advertising on their cars. At first, only your contact
information is requested. The scammer will then offer to send you a check for a large amount,
such as $1800. They'll tell you to deposit the check, take out your first week of pay, and wire the
rest to a graphic house which will customize the wrap for your car.
And they'll pressure you to wire that money quickly… because the check is fake. Unsuspecting
victims will deposit this bogus check and wire money out of their account to the scammer before
the check has cleared. When the check finally bounces, the victim has lost whatever money they
wired.
So follow the old saying; If it seems too good to be true……..
I received this particular Monster Energy Wrap offer (shown below) in my work e-mail. Being
that I race motocross and Monster Energy is a sponsor of motocross, I thought it might be cool to
wrap my truck during race season and earn $1200 a month for basically nothing. But being a cop,
I know there's no such thing as "free money". A simple Google check of the offer showed what I
suspected, it was a scam.
But a lot of people are falling for this so I thought I'd forward it on with my warning. As you can
see there are misspellings, typos and there is no contact info for the company (all red flags). If
you ever get an offer that may tempt you, make sure you do some research on it first and find a
legitimate phone number for the company so you can call them directly to see if the offer is valid
or not.
Here's the scam offer I got in my work e-mail.
Hello,
Here's the basic premise of the "paid to drive" concept:
Monster Energy Drink. seeks people — regular citizens,
licensed drivers to go about their normal routine as they
usually do, only with a big advert for "Monster Energy
Drink." plastered on your car. The ads are typically vinyl
decals, also known as "auto wraps,"that almost seem to be
painted on the vehicle, and which will cover any portion of
your car's exterior surface.
This program will last for 3 months and the minimum you can
participate is a month.
You will be compensated with $300 per week which is
essentially a "rental"payment for letting our company use
the space no fee is required from you. Monster Energy
Drink. shall provide experts that would handle the advert
placing on your car. You will receive an up front payment of
$300 inform of check via courier service for accepting to
carry this advert on your car once your reply has been received
at lucaseconomou@yahoo.com.
It is very easy and simple no application fees required. If
interested, please reply with the following details below to the
following email address lucaseconomou@yahoo.com
Applicant information:
Name :
Full Street Address(not PO BOX) :
APT #:
City,State,Zip Code:
Cell Phone Number:
Home Phone Number:
We shall be contacting you as soon as we receive this
information.
Best Regards,
Lucas Economou,
lucaseconomou@yahoo.com,
Monster Energy Drink. CAR WRAP ADVERTS