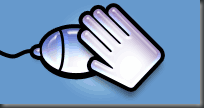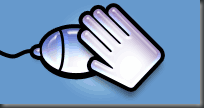 http://www.getnetwise.org
About GetNetWise
What is GetNetWise?

GetNetWise is a public service brought to you by Internet industry corporations and public interest organizations to help ensure that Internet users have safe, constructive, and educational or entertaining online experiences. The GetNetWise coalition wants Internet users to be just "one click away" from the resources they need to make informed decisions about their and their family's use of the Internet. More information is available. GetNetWise is a project of the Internet Education Foundation.
Who is involved?
GetNetWise is more than a Web site. It's a Web-wide partnership. It includes, through our corporate partners, many of the Net's most well-known, trusted, and popular portals and content providers, all of whom are committed to providing Internet users with valuable information and tools. Many organizations and individuals with expertise in online child safety, privacy, security and spam issues provided valuable assistance developing GetNetWise.
The Internet Education Foundation would like to thank the many people who worked to bring GetNetWise to the public.
---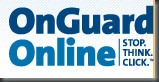 http://www.onguardonline.gov
OnGuardOnline.gov provides practical tips from the federal government and the technology industry to help you be on guard against internet fraud, secure your computer, and protect your personal information.
The Federal Trade Commission (FTC) maintains OnGuardOnline.gov with significant contributions from partners on this page. The Flash tutorials were created by the Internet Education Foundation (IEF).
The FTC, the nation's consumer protection agency, works for the consumer to prevent fraudulent, deceptive, and unfair business practices in the marketplace and to provide information to help consumers spot, stop, and avoid them. Consumers can file a complaint or get free information on consumer issues from ftc.gov. The FTC enters internet, telemarketing, identity theft, and other fraud-related complaints into Consumer Sentinel, a secure, online database available to hundreds of civil and criminal law enforcement agencies in the U.S. and abroad.
Since 1984, the Office of Justice Programs has provided federal leadership in developing the nation's capacity to prevent and control crime, improve the criminal and juvenile justice systems, increase knowledge about crime and related issues, and assist crime victims.
The Department of Homeland Security computer security division is the National Cyber Security Division (NCSD). Its mission is to work collaboratively with public, private, and international entities to secure cyberspace and America's cyber assets. NCSD coordinates efforts to protect the overall cyber infrastructure through analysis, warning, information sharing, vulnerability reduction, mitigation, and aiding national recovery efforts for critical information systems. NCSD's 24/7 internet watch and warning center, US-CERT, sends out regular Cyber Alerts and Tips. Visit www.uscert.gov to learn more.
The IRS is a bureau of the Department of the Treasury and one of the world's most efficient tax administrators. Its mission is to provide America's taxpayers top quality service by helping them understand and meet their tax responsibilities and enforce the law with integrity and fairness to all.
The United States Postal Inspection Service fights criminals who attack our nation's postal system and misuse it to defraud, endanger, or otherwise threaten the American public. As the primary law enforcement arm of the United States Postal Service, the Postal Inspection Service is a highly specialized, professional organization performing investigative and security functions essential to a stable and sound postal system.
The Department of Commerce's Technology Administration (TA) advocates for technological innovation; analyzes factors that affect U.S. technological innovation and competitiveness; develops and promotes measurements, standards and technology to enhance productivity, trade and the quality of life; and provides access to information that stimulates innovation and discovery.
The mission of the United States Securities and Exchange Commission is to protect investors, maintain fair, orderly, and efficient markets, and facilitate capital formation. The SEC seeks to detect problems in the securities markets, prevent and deter violations of federal securities laws, and alert investors to possible wrongdoing. For tips on how to invest wisely and avoid costly mistakes, visitwww.sec.gov/investor.shtml.
As the primary law enforcement and counterintelligence agency for the Department of Navy, the Naval Criminal Investigative Service (NCIS) is dedicated to protecting the men, women, ships, planes, and resources of America's seagoing expeditionary forces worldwide. NCIS works closely with other local, state, federal, and foreign agencies to counter and investigate the most serious crimes: terrorism, espionage, computer intrusion, homicide, rape, child abuse, arson, procurement fraud, and more. Visit www.ncis.navy.mil to learn more.
The U.S. Army Criminal Investigation Command (CID) conducts felony-level criminal investigations that involve the Army's global community. CID investigations frequently include crimes against persons, procurement fraud, and cyber crime. CID also operates the Army's Criminal Investigation Laboratory, provides protective security for senior Army and Defense Department leaders, and analyzes criminal intelligence to support investigations.
The Federal Deposit Insurance Corporation (FDIC) is an independent agency created by the Congress that maintains the stability and public confidence in the nation's financial system by insuring deposits, examining and supervising financial institutions, and managing receiverships.
The Commodity Futures Trading Commission (CFTC) regulates commodity futures and option markets in the United States. The CFTC assures the economic utility of the futures markets by encouraging their competitiveness and efficiency, protecting market participants against fraud, manipulation, and abusive trading practices, and by ensuring the financial integrity of the clearing process. Through effective oversight, the CFTC enables the futures markets to serve the important function of providing a means for price discovery and offsetting price risk.
The Federal Communications Commission (FCC), an independent United States government agency, is charged with regulating interstate and international communications by radio, television, wire, satellite and cable.
The Department of Education seeks to strengthen the federal commitment to assuring equal access to educational opportunities for all people. The Department is working to expand access to early learning programs, accelerate student achievement in K-12 schools, and help students pay for college to improve the long-term economic competitiveness of our country. ED also promotes economy, efficiency and effectiveness in the use of taxpayer dollars for education, and prevents and detects fraud and abuse in the administration of Departmental programs and operations.
Since 1998, the Information Assurance Support Environment (IASE) website has been identified as a "one stop shop" for sharing IA information, training, policy, Enterprise IA Tools, and Security Technical Implementation Guides (STIGs) throughout the Department of Defense (DoD). The IASE hosts a suite of mandatory and widely useful IA training products, including the annual DoD IA Awareness training (for DoD personnel), Federal Information Systems Security Awareness (for non-DoD personnel), IC Information Assurance Awareness (for Intelligence Community), Personally Identifiable Information (PII), Phishing, Personal Electronic Devices / Removable Storage Media, and more.
The Department of State's mission is to advance freedom for the benefit of the American people and the international community by helping to build and sustain a more democratic, secure, and prosperous world composed of well-governed states that respond to the needs of their people, reduce widespread poverty, and act responsibly within the international system.
Consumers Union is the nonprofit publisher of Consumer Reports magazine. Consumers Union is an independent organization whose mission is to work for a fair, just, and safe marketplace. Consumers Union provides ratings and information about goods, services, health, and personal finance. With more than 8 million subscribers, Consumers Union's publications and services carry no outside advertising. Consumers Union does not accept donations from corporations or corporate foundations.
Consumers Union also manages the School Safety Alert Program. Find out about recalls and safety news at www.clickcheckandprotect.org.
GetNetWise is a public service sponsored by internet industry corporations and public interest organizations to help ensure that internet users have safe, constructive, and educational or entertaining online experiences. The GetNetWise coalition wants internet users to be just "one click away" from the resources they need to make informed decisions about their and their family's use of the internet.
Common Sense Media is dedicated to improving the lives of kids and families by providing the trustworthy information, education and independent voice they need to thrive in a world of media and technology.
A not-for-profit 501(c)(3) organization, the National Cyber Security Alliance (NCSA) provides tools and resources to empower home users, small businesses, and schools, colleges, and universities to stay safe online. A public-private partnership, NCSA members include the Department of Homeland Security, Federal Trade Commission, and many private-sector corporations and organizations.
The Anti-Phishing Working Group (APWG) is the global pan-industrial and law enforcement association focused on eliminating the fraud and identity theft that result from phishing, pharming, and email spoofing of all types.
ConnectSafely.org is the leading interactive resource on the Web for parents, teens, educators – everyone interested in youth safety on the fixed and mobile social Web. In addition to the discussion forum, it provides tips, news, and other resources for safe, constructive use of digital media and technologies. Along with NetFamilyNews.org, ConnectSafely is a project of the non-profit Tech Parenting Group.
iKeepSafe educational resources teach children of all ages, in a fun, age-appropriate way, the basic rules of internet safety, ethics, and the healthy use of connected technologies.
The NetSmartz Workshop is an educational safety resource from the National Center for Missing & Exploited Children that uses age-appropriate, interactive activities to teach children of all ages how to stay safer on the internet.
Cyberbully411, created by Internet Solutions for Kids, is an effort to provide resources for youth who have questions about or have been targeted by online harassment.
AARP is a nonprofit, nonpartisan membership organization that helps people 50+ have independence, choice, and control in ways that are beneficial and affordable to them and society as a whole. AARP has staffed offices in all 50 states, the District of Columbia, Puerto Rico, and the U.S. Virgin Islands.
The National Consumers League (NCL) is a nonprofit organization whose mission is to protect and promote social and economic justice for consumers and workers in the United States and abroad. Among its many programs, NCL operates the National Fraud Information Center/Internet Fraud Watch, a hotline and website that provides advice about telemarketing and internet fraud and transmits information from consumers about suspected scams to law enforcement agencies.
The Direct Marketing Association is a global trade association for businesses and nonprofit organizations that practice and support direct marketing. As more marketing increasingly becomes direct marketing and utilizes a growing number of media, the DMA facilitates the pioneering of new frontiers in the industry by providing cutting-edge research, education, and networking, as well as advocacy and brand-building benefits. By promoting these advances and establishing industry standards, the DMA enables members to better reach consumers with more personal, relevant, and desirable offers.
WiredSafety.org is an internet safety and help group. Comprised of thousands of unpaid volunteers around the world, WiredSafety.org provides education, assistance, and awareness on all aspects of cybercrime and abuse, privacy, security, and responsible technology use. It is also the parent group of Teenangels.org, FBI-trained teens and preteens who promote internet safety.
The SANS (SysAdmin, Audit, Network, Security) Institute was established in 1989 as a cooperative research and education organization. Its programs now reach more than 165,000 security professionals, auditors, system administrators, network administrators, chief information security officers, and CIOs who share the lessons they are learning and jointly find solutions to the challenges they face. It also develops, maintains, and makes available at no cost, the largest collection of research documents about various aspects of information security, and it operates the internet's early warning system — Internet Storm Center.
The National Association of Attorneys General (NAAG) represents the Attorneys General of the 50 states and the District of Columbia, the chief legal officers of the Commonwealths of Puerto Rico and the Northern Mariana Islands, and the territories of American Samoa, Guam, and the Virgin Islands. Attorneys General are the chief legal officers in their respective states and serve as counselors for state government agencies and the legislature and as representatives of the public interest, dealing in areas as diverse as consumer protection, drug policy, and environmental protection.
The BBB system is dedicated to fostering fair and honest relationships between businesses and consumers, instilling consumer confidence and contributing to an ethical business environment, in both the traditional and online marketplaces. The BBB's internet self-regulation program, BBBOnLine, helps consumers identify online merchants that meet BBB standards through its Reliability and Privacy "trustmark" programs, and the BBB Code of Online Business Practices. BBBs in the U.S. and Canada are supported by 375,000 business members throughout North America.
NetFamilyNews is kid-tech news for parents. A website, blog, and email newsletter, NFN is a nonprofit public service designed to keep parents informed about and engaged in their kids' online lives. NetFamilyNews is breaking news on all the technologies and devices kids love, as well as their interests and activities, from games to blogging, IM to file-sharing, on the Web, phones, consoles, handhelds.
The Computing Technology Industry Association (CompTIA) is a global trade association representing the business interests of the information technology (IT) industry. For more than 23 years CompTIA has provided research, networking, and partnering opportunities to its 20,000-plus members in 102 countries. The association is involved in developing standards and best practices, and influencing the political, economic, and educational arenas that impact IT worldwide. More information is available at www.comptia.org.
The National Crime Prevention Council (NCPC) is a private, nonprofit organization whose primary mission is to enable people to create safer and more caring communities by addressing the causes of crime and violence and reducing the opportunities for crime to occur. Among many crime prevention issues, NCPC addresses Internet Safety with kids and parents through www.mcgruff.org and public service advertising under the National Citizens' Crime Prevention Campaign — symbolized by McGruff the Crime Dog® and his "Take A Bite Out Of Crime®."
ACUI is a nonprofit educational organization that brings together college union and student activities professionals from hundreds of schools in seven countries. Its members are students and administrators whose mission is to build campus community.
The Latinos in Information Sciences and Technology Association (LISTA) is committed to supporting Latinos who focus in the Science, Mathematics, Information Sciences and Technology sectors. LISTA promotes the utilization of these sectors for the empowerment of the Latino community. LISTA is committed to bringing various elements of technology under one central hub to provide its partners, members and the community with the educational information they need to succeed in a highly advanced, technologically driven society.
StopBadware.org is a partnership among the Berkman Center for Internet & Society, technology industry leaders, and volunteers, all of whom are committed to protecting internet and computer users from the threats to privacy and security that are caused by bad software.